High quality fine porcelain stoneware big slabs and tiles.
We create surfaces able to interpret the authentic tastes of single people to tell their time, tradition, modernity, in order to give life to original and personal stories.
Patagonia is an original interpretation of the South American volcanic stone from which it takes its name. Freed from blocks of cold hardness with great sensitivity and painstaking craftsmanship, a new marble takes shape and life, a crystal with g ...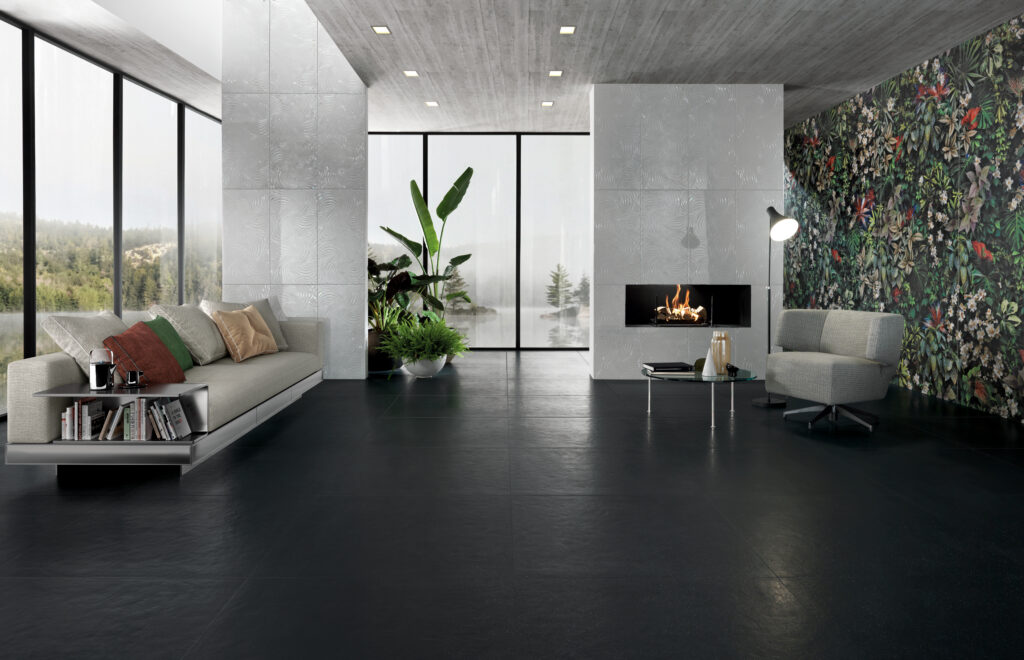 Blue, white, in shades of grey and beige, a deep black with shiny micro glitter, PIETRA DI LUNA is fluid, thrilling, mysterious. A versatile collection that aims to be the means to give shape to the personality of those who choose it, dress ...
Our enthusiasm and our desire to innovate are expressed in personal works with character: a selection of residential or commercial projects, internal and external, linked by a single common thread: the taste and passion of Tagina for ceramics.