High quality fine porcelain stoneware big slabs and tiles.
We create surfaces able to interpret the authentic tastes of single people to tell their time, tradition, modernity, in order to give life to original and personal stories.
CALACATTA GOLD by TAGINA is a porcelain stoneware collection inspired by the precious Italian marble quarried in Tuscany, in the Apuan Alps. The striking aspect of its refined yellow-gold veins, highlighted by a white-straw background, make it an ...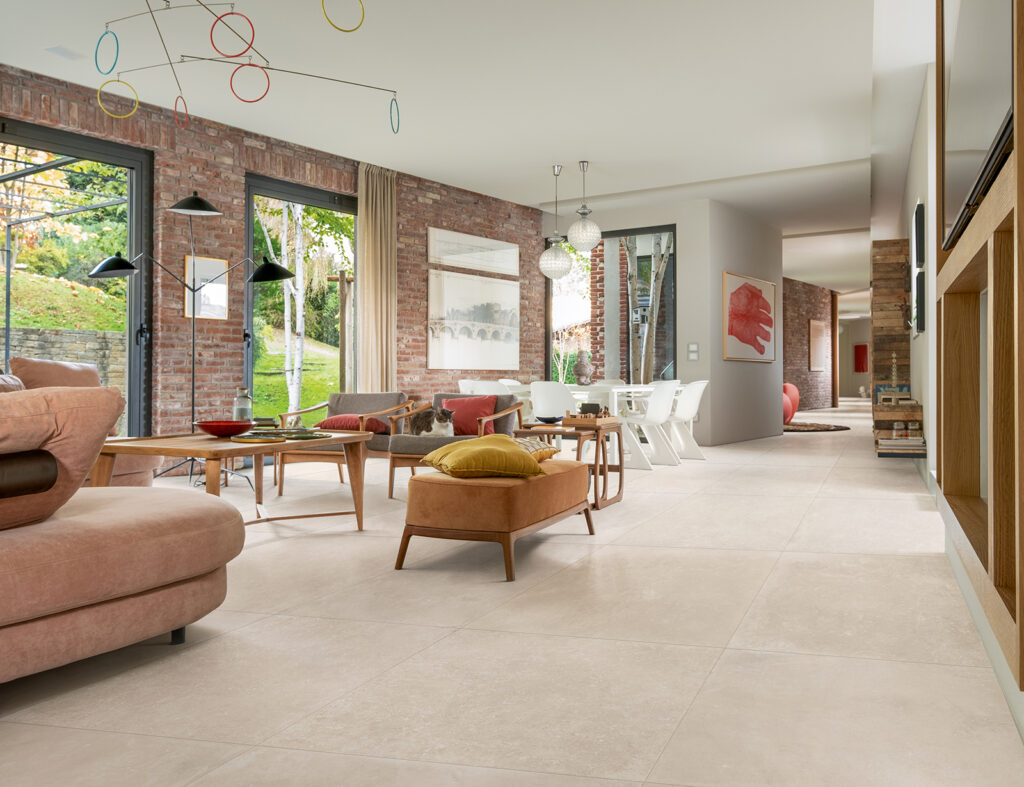 NAMUR is inspired by Pierre Bleue or Blue Stone, the Belgian sedimentary rock with characteristic grey-blue hues. In TAGINA's interpretation, the stone takes on multiple shades of colour ranging from black to beige, up to grey, in full chromatic ...
PIETRA D'ORVIETO (Orvieto's stone) is inspired by a particular carbonate rock extracted in central Italy, near the city of the same name. Its refined design, characterised by delicate features and marked by light streaks of dark brown, makes i ...
Our enthusiasm and our desire to innovate are expressed in personal works with character: a selection of residential or commercial projects, internal and external, linked by a single common thread: the taste and passion of Tagina for ceramics.